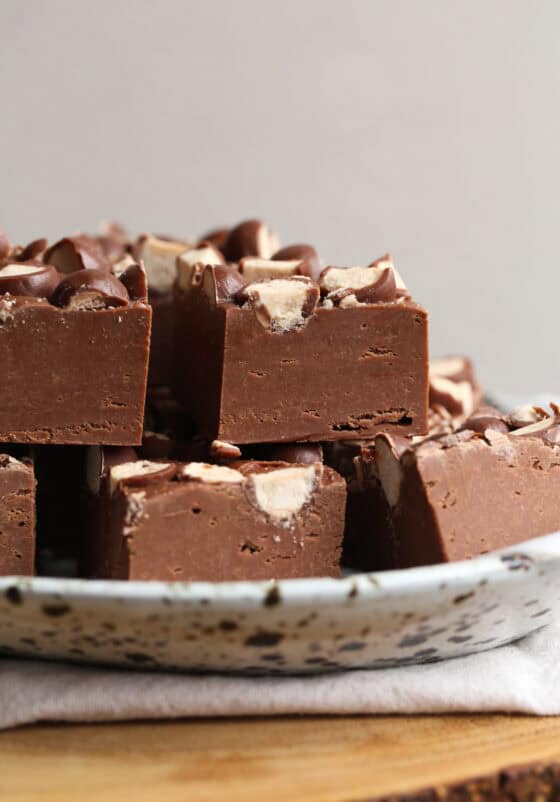 Malted Milk Fudge is the creamiest chocolate fudge, made with a little malted milk powder and topped with Malted Milk Balls! This is the best fudge recipe ever!
Fudge!! Of course I couldn't let my 12 Days of Christmas Cookies list go by without a delicious fudge recipe! So many of you ask me for my favorite fudge recipe, and this is it! Don't let the Malted Milk included fool you, even if you don't think you like Malt, make this.
Continue reading Malted Milk Fudge at Cookies and Cups.