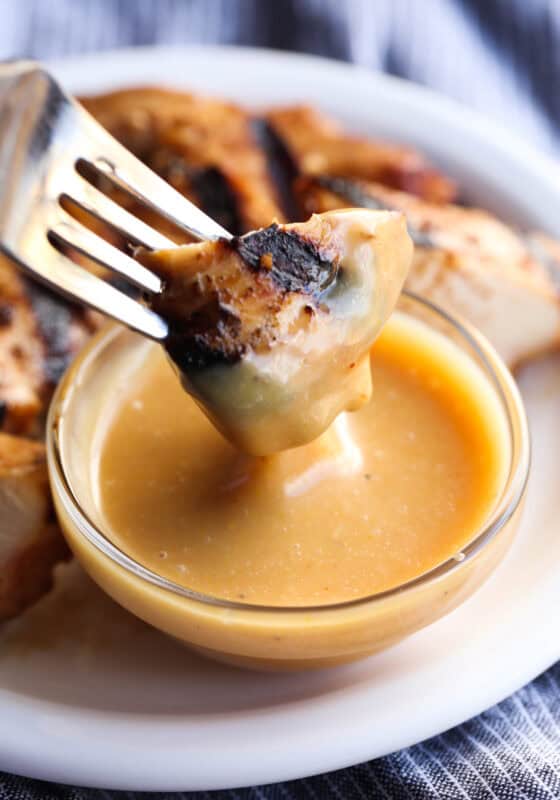 The Best Chicken Dipping Sauce is a copycat Chik-Fil-A Sauce recipe! It is PERFECT for dipping chicken nuggets, grilled chicken, or french fries!
We are OBSESSED with this chicken dipping sauce in our house. I make a double batch every week…which might seem like a lot, but we eat a ton of chicken recipes! I try to grill 2-3 pounds of chicken on Sunday so we have it made during the week to grab for lunch or a quick dinner.
Continue reading The BEST Chicken Dipping Sauce at Cookies and Cups.