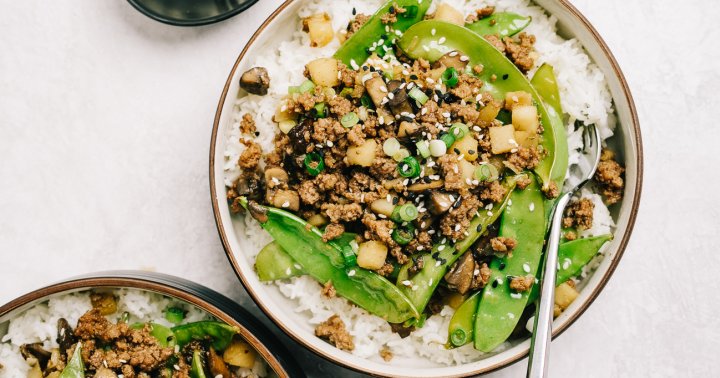 Since water chestnuts are native to Asia, they are commonly incorporated into Asian cuisines, like stir-fried dishes (including the one below).
"Use it with frozen veggies and brown rice you've already stocked up on," Knudsen suggested. "They also pair nicely with soy sauce, teriyaki sauce, and hoisin sauce." 
Aside from a stir-fry, the sweet and nutty flavor pairs well with fresh salads, lettuce wraps, and even a fruit salad, according to Cannon. "Just be sure to rinse canned water chestnuts before cooking or eating them," she said. 
If you are going to bake them into a dish, like a green bean casserole, remember to add them toward the end of cooking—this ensures they keep their signature crunch.