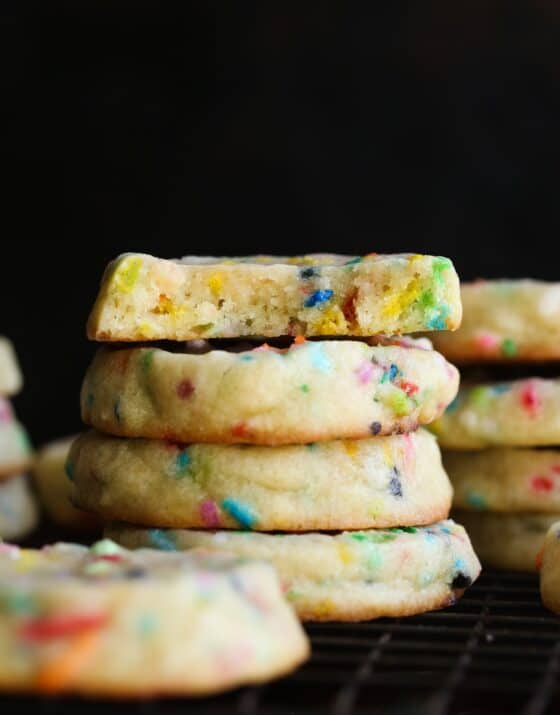 Refrigerator Sprinkle Cookies are the ultimate DIY slice and bake cookie! Buttery, crispy on the outside, soft on the inside and loaded with sprinkles. Super easy, and perfect to make ahead!
This recipe is a throwback to the cookie dough of my youth. The kind that they sell by the log in the supermarket near the butter and eggs. You know, the kind that would never actually make it into the oven (and I survived!
Continue reading Sprinkle Refrigerator Cookies at Cookies and Cups.